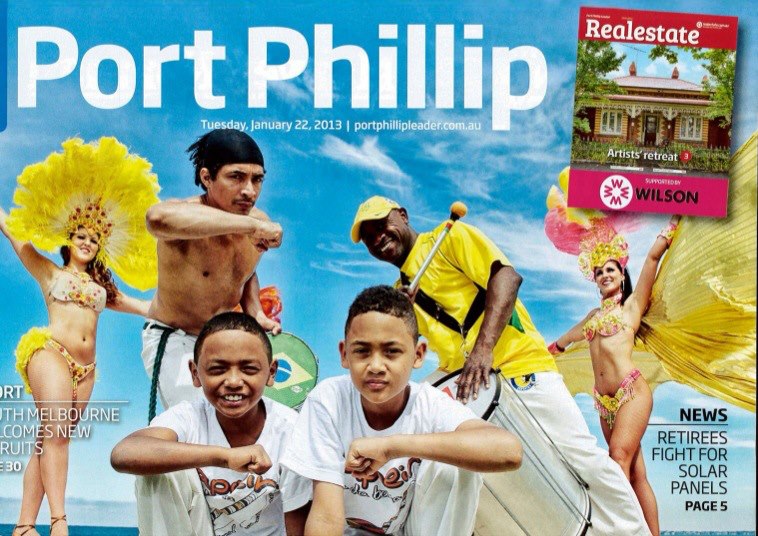 Come along to this years St Kilda Festival on Sunday 10 February 2013
and support the cast from DanceCity Productions and Capoeira Filhos da Bahia School
who are joining forces to present Brazilian cultural and dance at its best!
Our 1st performance is at the Latin Quarter Stage from 2pm – 3pm
Check out our Capoeira and Samba Show (20mins) then Filhos da Bahia capoeira school demo til 3pm
Next experience Rio Carnival style street performances in Jacka Blvd from 3.00pm til 5.30pm (opposite St Kilda Sea Baths)
Hear the infectious samba rhythms and Brazilian beats played by our percussionists with DanceCity's gorgeous Samba Queens showcasing Samba at it's finest! Then get set to experience Brazilian Martial Arts known as Capoeira. Then our audiences will be able to participate in our Axe dance off!!!
Our shows are fun, energetic and interactive…
Be great to see you there!