DO YOU RECOGNISE THIS FACE?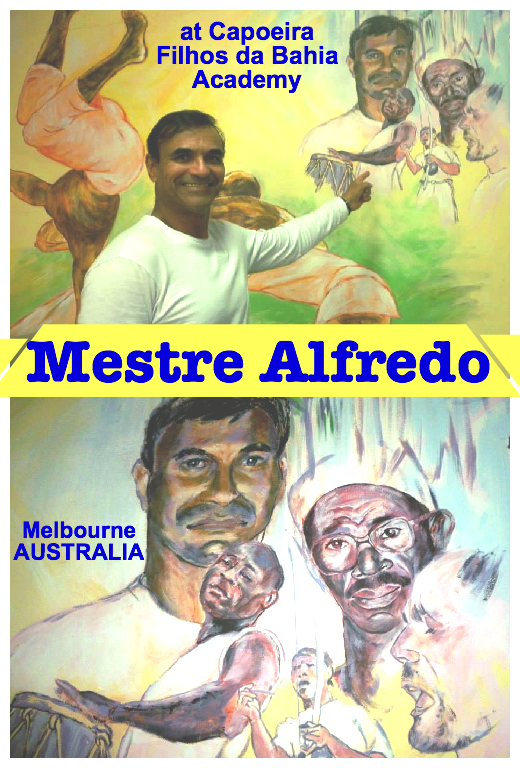 Pictured here, alongside his portrait in the Mural at CFdB Academy is Mestre Val's Capoeira Master, Mestre Alfredo who lives in Bahia, Brazil. Here he is, visiting CFdB for the 20th Capoeira Filhos da Bahia International Encounter 2013 – Celebrating 20 Years in Australia.
At this event, Mestre Alfredo finally graded Mestre Val with the highest grade available in CFdB – an all white Cord, recognition of achieving the highest level of Capoeira Mastery. Mestre Alfredo is a student of Mestre Paulo dos Anjos.