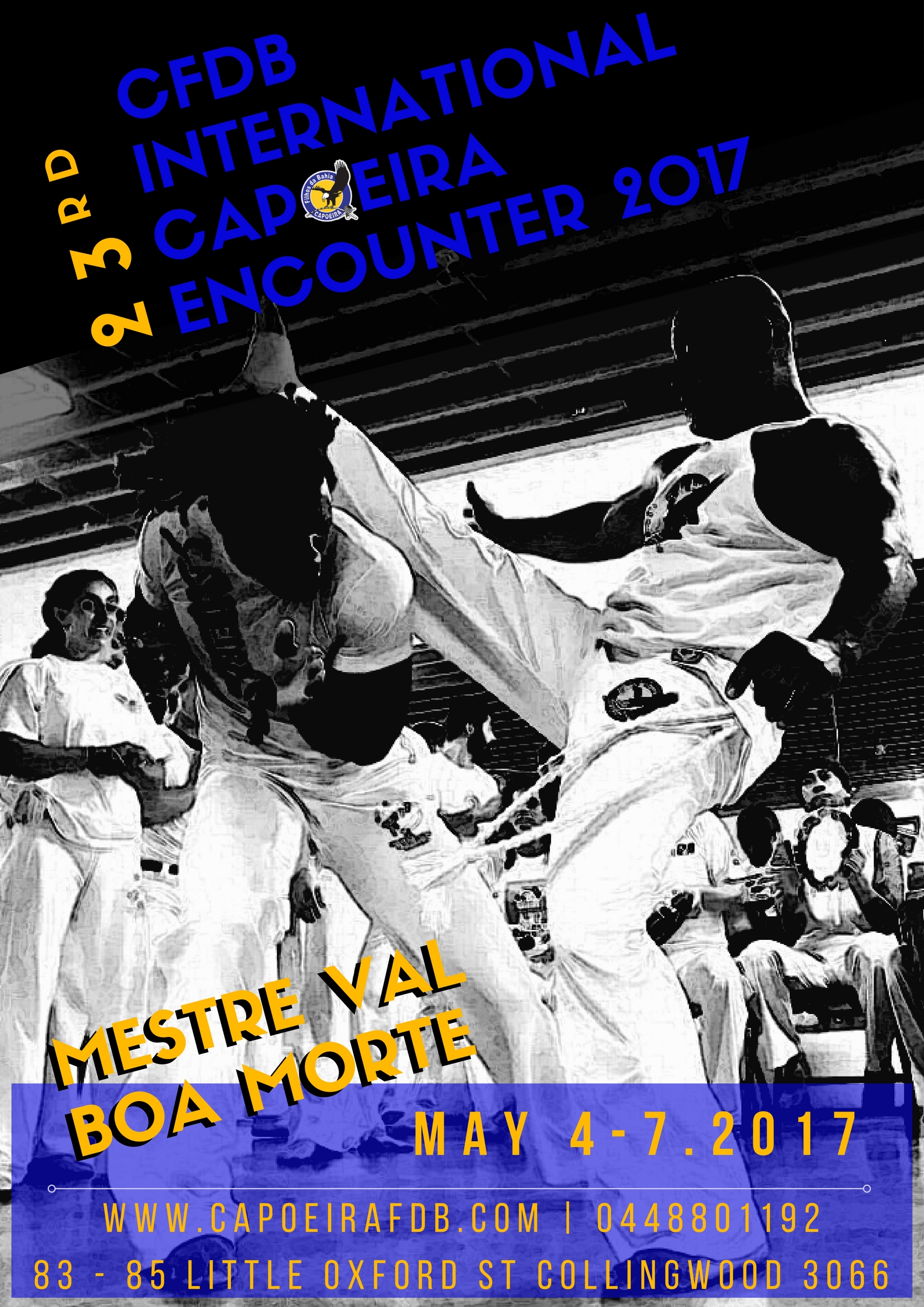 It is Batizado time AGAIN!!! The most important time of the Capoeira Calendar!
Batizado Event time, is the Capoeira students' opportunity to, re-commit to their Capoeira training, meet more of the Capoeira Community from the wider World, an opportunity to participate in the ritual of Grading & being recognised for the training & the things you have learned since last year! :)
For some, its a time to learn new things that they haven't been exposed to, for others it's a time to reconnect with old friends or old teachers, remembering what already has been and it's also a time share your own wisdom and catch up on things we may have forgotten you know!
<<< STAY TUNED FOR PROGRAM UPDATES >>>
To learn more about WHAT IS BATIZADO – CLICK HERE
To learn more about the CFdB GRADING SYSTEM & PHILOSOPHY – CLICK HERE

JOIN our Facebook Event Page

MAY 4 – 7, 2017
in MELBOURNE, AUSTRALIA
CFdB Academy
83-85 Little Oxford Street, Collingwood VIC 3066
www.capoeirafdb.com
TO BOOK:
Contact Mestre Val Boa Morte
0448801192
info@capoeirafdb.com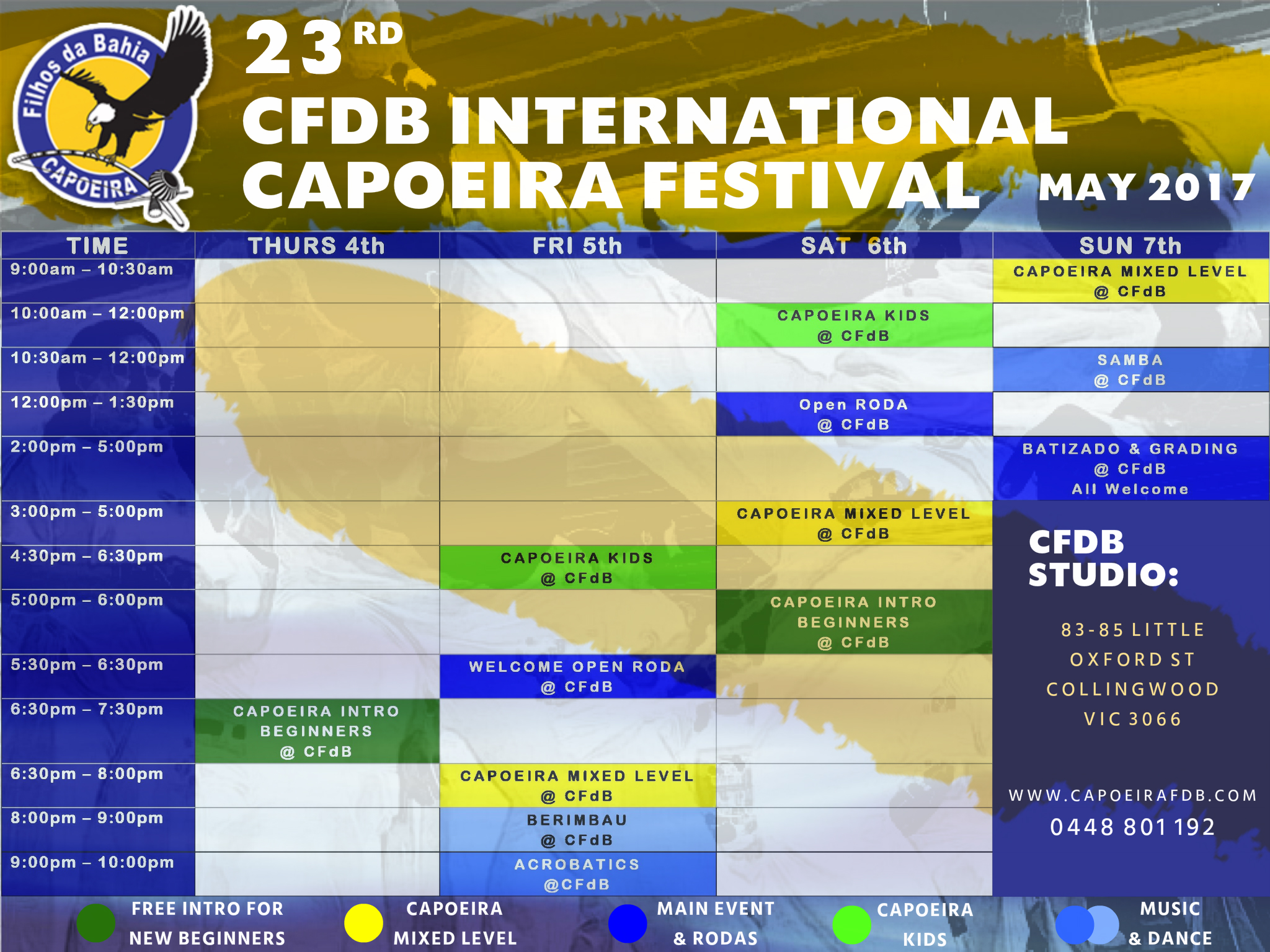 Save
Save
Save
Save
Save
Save
Save