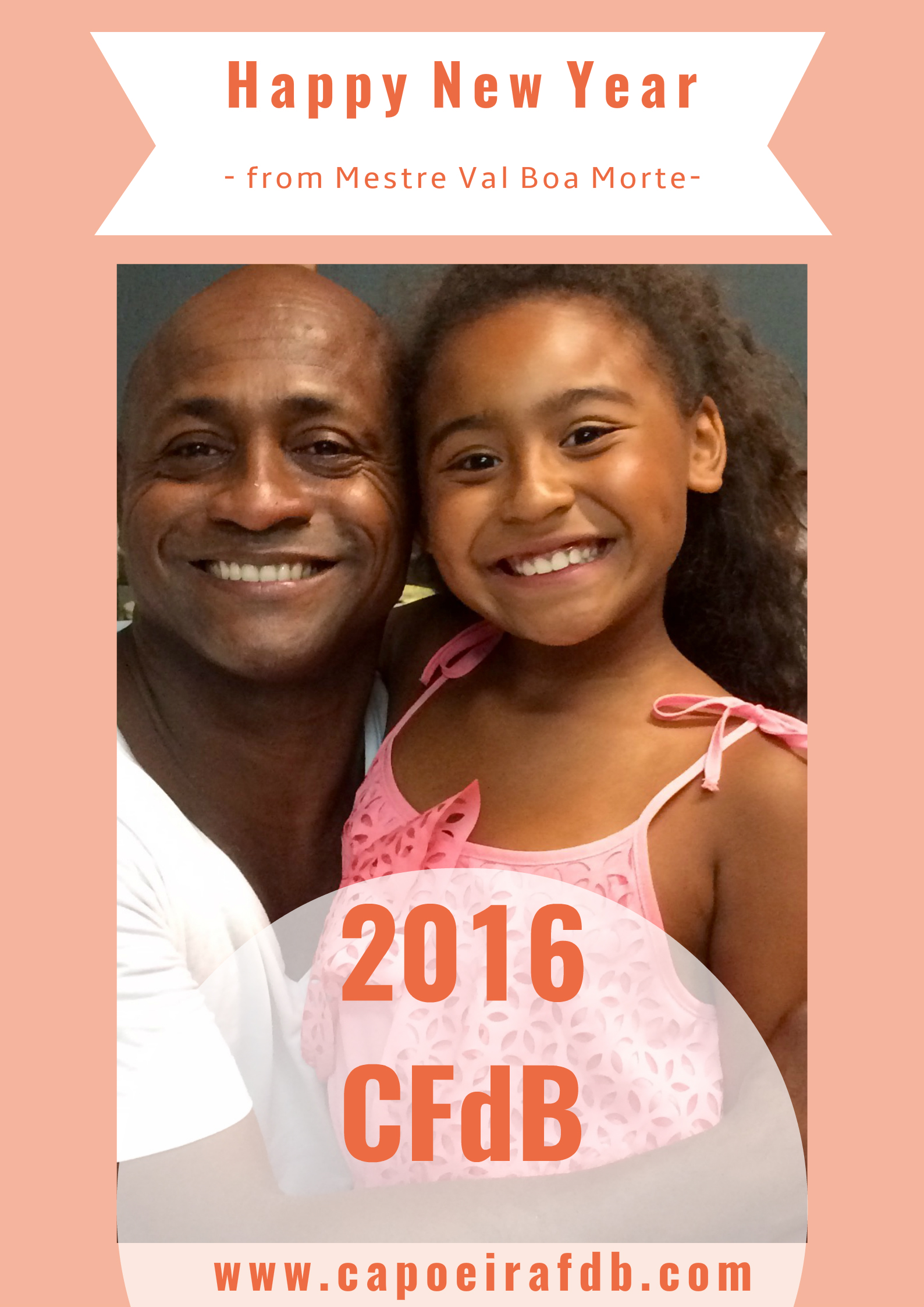 In 2015 I prayed to God almost everyday to give me signals for me to make the right decisions, I prayed to a God every day for my Children, for my Family, for my Friends and for Humanity. God knows the truth, only God know what we all being through, God is the one who made as all and have all the plans for Us all, lets him decide. Lets put our faith on him, I have done that already and he begun to connect with me. I only have God, my Friends, my Family to be thankful and surely my beautiful and beloved mother 'Dona Cleuza' who is always by my side.
Its already 2016, lets us all join this force together.
That's what I wish for you this year because you are special!
PEACE
COURAGE
HARMONY
HEALTH
HAPPINESS
LOVE
FAITH
LIGHT
PROSPERITY
Let us learn from all our mistakes so that God gives us a lot of strength, health, a chance to do what must be done, correct what was done wrong, for us to be friends, companions, understanding, mother, father, daughter, son, wife, husband.
Edval Santos
Mestre Val Boa Morte 1-1-2016
Em 2015 eu orei a Deus quase todos os dias para me dar sinais para eu tomar as decisões corretas, eu orei a Deus todos os dias pelos os meus filhos, pela minha família, pelo meus amigos e pela a humanidade. Só Deus sabe da pura verdade, só Deus sabe o que todos nós passamos e estamos por passar, Deus é o nosso criador e quem tem todos os planos para todos nós, deixemos ele decidir. Vamos colocar a nossa fé nele seja ele qual for, eu tenho feito isso e ele já começou a se conectar comigo, eu só tenho a Deus, meus amigos e a minha família a agradecer e com certeza a minha linda e querida mãe ' Dona Cleuza ' que está sempre ao meu lado.
Já é 2016, vamos todos unir essa forca juntos.
É o que eu desejo para você este ano, porque você é especial!
PAZ
CORAGEM
HARMONIA
SAÚDE
ALEGRIA
AMOR
FÉ
LUZ
PROSPERIDADE
Vamos aprender com todos os nossos erros para que Deus nos der muita força, saúde , a chance de fazer o que deve ser feito, corrigir o que foi feito de errado, para que sejamos amigos, companheiros, compreensivos, mãe, pai, filha, filho, esposa, marido.
Edval Santos
Mestre Val Boa Morte 01/01/2016