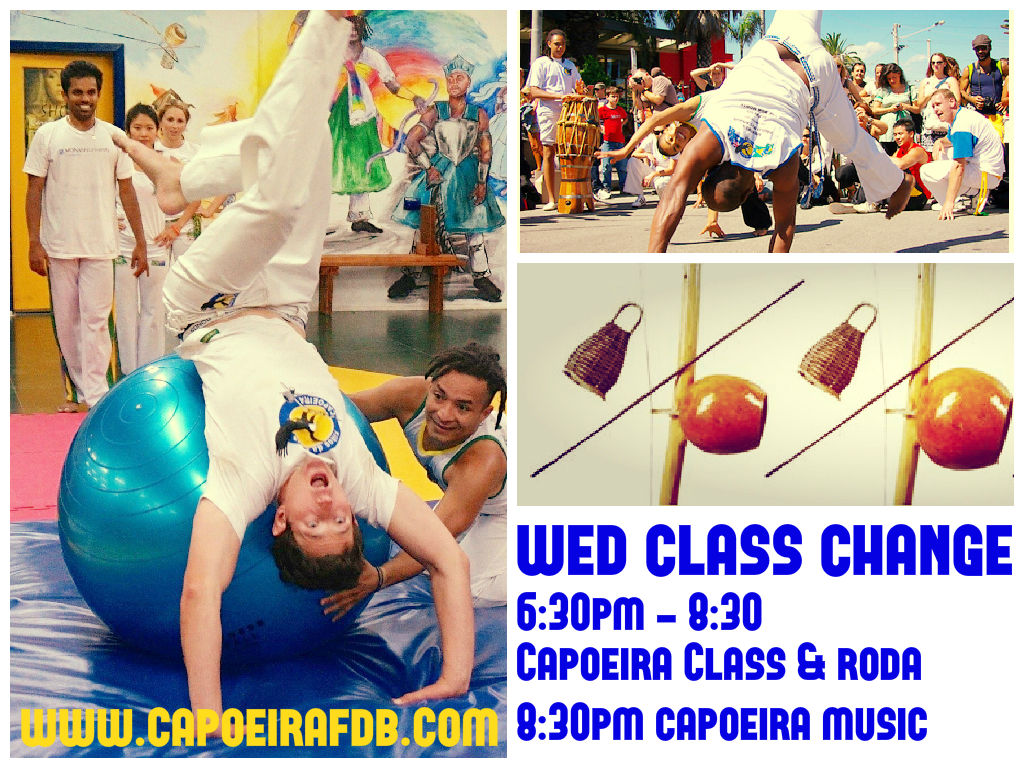 THIS WEDNESDAY – AUG 12th – CHANGE IS COMING!
Mestre Val has decided to warm us all up for the final stretch of WINTER!
Work on your STAMINA & ENDURANCE :) or.. simply just ADD A DAY of TRAINING to your week. Pick up Capoeira songs & work on your  Portuguese & Musicality!
NOW – BEGINNERS WELCOME to WEDNESDAY CLASS!
Capoeira Training now STARTS at the same time on MONDAY, WEDNESDAY & FRIDAY on 6:30pm!
Capoeira Music will now be at THE END OF CLASS, after a RODA!
WARM UP for the last weeks of WINTER – PLAY in the RODA – JAM OUT with Music, each WEDNESDAY :)